You can find the general tournament here. Congratulations to Christian Vittoni on WR Initiative who won the title. The Top 8 were quite diverse with six different archetypes:
Metagame
Let's have a look at the different archetypes of decks which were played.
The most played deck was Dimir Shadow. Since the deck uses only one single dual land, an Underground Sea
, it is relatively cheap deck in paper and the high number is to be expected.
In total we had 38 different archetypes and a nice, diverse Metagame.
Win rates
The win rates of the different archetypes are shown in the following graphic. Keep in mind that we are dealing with relatively small samplesize and therefore I added the errorbars to the win rate.
The most successfull deck of the day was Burn! Two players registered this deck and one of them was rewarded with a top8.
Most played Cards
The most played cards are all blue and it's proven again that Legacy is the Force of Will
format. Here are the top ten most played cards of the event.
It is interesting to see that the new card from the Lord of the Rings set Orcish Bowmasters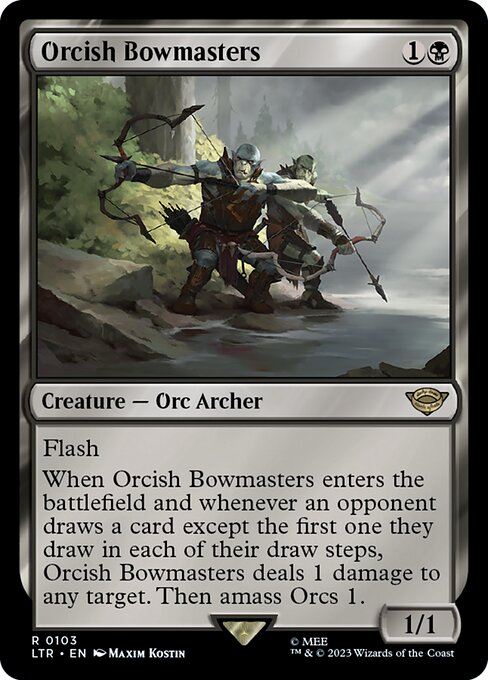 made an appearance in the top ten. It was the most played creature, looks like we have a new legacy staple.
For every card we can calculate the win rate and here are some interesting learnings:
The full list with the number of played cards and their win rate can be downloaded in the excel here:
Lastly let's have a look at some of the newest cards in Magic, which made an appearance in Legacy.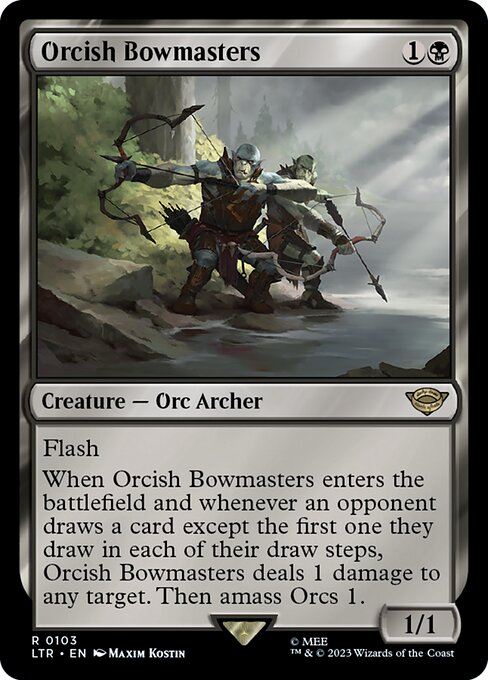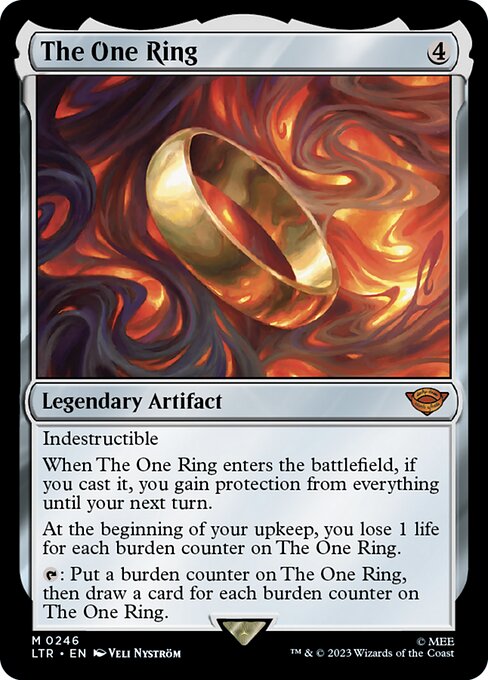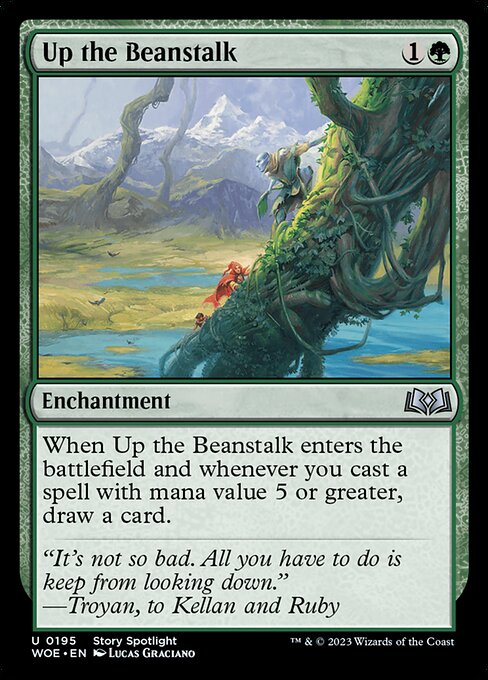 Orcish Bowmasters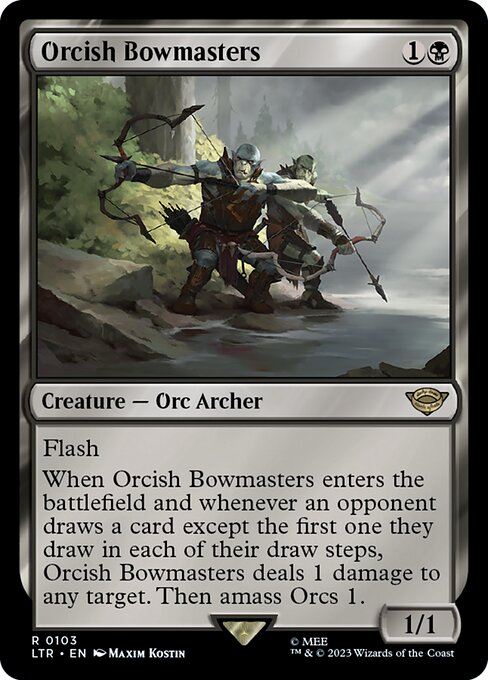 is one of the top ten most played Cards. It has a win rate of 54%. Since the best answer to an orc is an orc, this win rate will stay around 50%. But the card is very good and will stay around in legacy.
The One Ring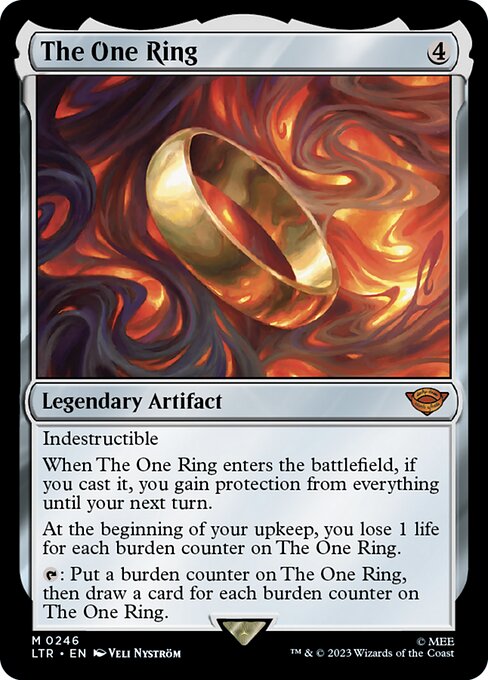 was played in four different decks and had a win rate of 35.7%. It looks like four mana is a lot in legacy and therefore The One Ring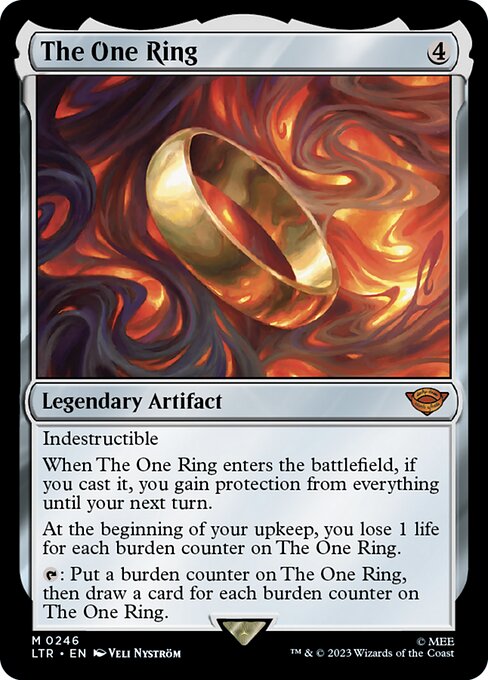 will hopefully not be a problem to the format.
The newest hot card in the format is Up the Beanstalk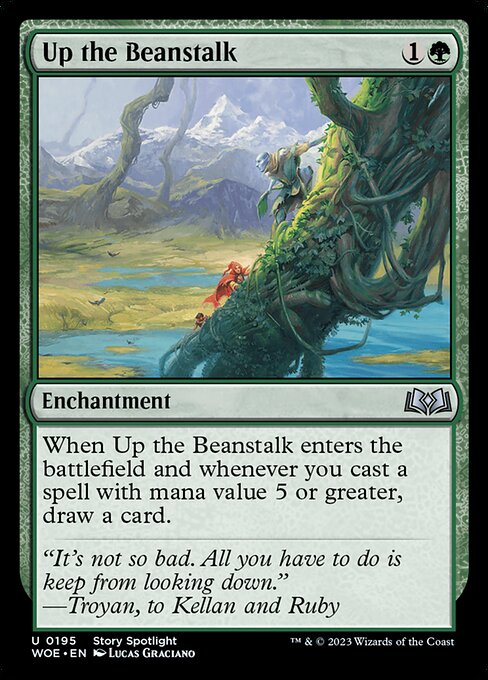 . This card draw engine looks very good and four players brought it to the tournament with varying success. The overall win rate for this card was 27% but one player managed to top8 with his beans list.
To conclude, I want to thank again the organizers of the SMM for their valuable work. Without them there wouldn't be such a beautiful tournament. I hope to see a lot of you next year at the Swiss Magic Masters 2024!
Ramon ist ein begeisterter Legacy Spieler, den man jeden Dienstag im Goodgames bei der Legacy-Liga antreffen kann.
Er ist ein Ancient Tomb Spezialist und findet: "Das Spiel mit nur einem Mana zu beginnen ist langweilig"